Final Discounts (roulette system)
As per my announcement, I'm selling the "sales" component of my company to pursue other interests. 15 years is long enough.
I'll continue to operate my private teams. And I'll continue to provide full support to players who purchased while I was still the company owner.
What This Means For New Players
If you purchase before I sell the company, you get:
Support directly from me (instead of the new owners).
I will continue to directly support existing players, to keep promises. So if you purchase while I'm still the owner, you get full support directly from me. This is preferable because I understand the technology better than anyone, and can better ensure your success. But if you purchase with the new owners, they will provide support to you instead.
Furthermore, it is a condition of the company sale that prices are never below the agreed threshold. This ensures the system doesn't become too common.
The Discounts
There are a few of options to choose from.
Full System (www.rouletteadvantageplay.com)
Offer 1: US$2,500: The normal price, with no more to pay. You'll get support directly from me instead of the new company owners if your purchase is before the company sale.
Offer 2: US$2,000 up front, and $1,500 later with winnings: You receive everything after the initial $2,000 payment. Pay an additional $1,500 after you're satisfied with your winnings.
Offer 3: US$1,750 up front, and $2,500 later with winnings: You receive everything after the initial $1,750 payment. Pay an additional $2,500 after you're satisfied with your winnings.
Frequently Asked Questions
Q. Why are you offering the final discount?
Because many players intend to purchase, but may some time after the new company owners take over. My offer is to encourage such players to proceed before the company sale.
Q. Can't you offer a larger discount?
Unfortunately not because my support is included in the price, which takes time. One of the reasons I'm selling the company is shortage of time.
Q. When will your company be sold?
The business sale broker already has interested prospects. The part that takes the time is organizing demonstrations for the new owners (about a week to arrange mutually convenient time). But the "handover" could take anywhere from a week to months.
Q. What is the company price, and what does it include?
It includes all sales of systems and computers. There is a strict limit on the sale prices. The new owner may decide to continue sales, or restrict some or all of the technology solely for their use. The appraisals vary between AUD$1.75m to AUD$3.5m. The range is broad because of the nature of the business.
Q. What if I choose a "pay as you win" option and for some reason can't continue play or pay the balance?
I'm a reasonable person and wont ask for payment of the balance until you're clearly profiting. It is in my best interests to support you to achieve success.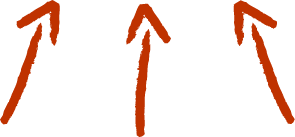 Skype: rouletteanalysis
Ph. +61 3 9018 5395
We can make ourselves available on most weekdays 9:30am - 4pm. Our local time is GMT+10 (Melbourne, Australia). Convert to your local time at www.mymeetingtime.com. Let us know what time during the above hours you would like to call (Skype is best). Then we'll confirm whether or we'll be available.