This page explains our background story and experience with roulette. You may find it boring but it will help you to understand who we are.
We began as a group of three friends with an interest in professional casino play. Two of us half completed degrees in physics, but we later changed courses after realizing physics had limited prospects for future employment. So we each re-enrolled into college seeking a degree in computer science. A mutual friend was already in the same course with 2 years remaining.
On completion of our degree, we both worked with the same computer manufacturer while still pursuing something a little different. We each had a keen interest in casinos but with a focus on blackjack. We had some success with blackjack card-counting until the introduction of sophisticated card shuffling machines that changed everything. Achieving an edge in blackjack became too difficult. It was still possible, but the fieldwork to find suitable conditions made it too impractical.
For some time we forgot about casinos and only played in casinos as a personal hobby. We all but gave up on consistently profiting from casinos. Each of us had our fair share of buying gambling systems and courses that simply didn't work. It was a constant trail of bitter disappointment you have probably experienced yourself.
Our Introduction To Roulette
We had never before considered roulette to be a beatable game. Until one day we found a news article about players who had won over 1.3M pounds playing roulette in a London casino, allegedly with a hidden electronic device. Our investigation led us to a website explaining the physics of roulette wheels, and a roulette system that supposedly exploited wheels for consistent profit. Naturally we were skeptical and didn't purchase the system for some time. Eventually our curiosity got the bettor of us and we pooled funds to purchase the system.
Our first impression was we could see the science and logic was viable. But we had doubts about our ability to apply the system in a real casino environment. This was mainly because the system had strict requirements. Basically the system worked but we didn't find it very practical.
We shelved the system and didn't spend much time on it anymore. Until the system creators released software that made the system much more practical to use. It still wasn't perfect, but it was at least much easier to use and we started to achieve success. At first, our winnings were no more than a few hundred dollars each time we played (on most occasions) although we were happy with those results. Seeing the potential, we began to take roulette more seriously and spent more time playing, and with larger stakes. Over the course of 3 years, we profited approximately $350,000. Really it is a phenomenal feeling of achievement. Most of this was on a particular model of Alfastreet automated wheels available throughout our country. We had come to understand its weakness in design that made some of its spins very predictable. It was more a matter of finding the most suitable wheel variant for applying the system. The system we ended up applying most of the time was very similar to the system we purchased. We just made our own changes to it which made it quicker and easier to use. The wheel manufacturer Alfastreet eventually updated their wheels so they are much more difficult to beat. Because our country did not have many live dealer wheels where we lived, we didn't have many options to continue playing roulette.
With the eventual use of live dealer roulette at online casinos, we were again able to play roulette. The only problem was none of the online casinos accepted players from our region. We could at least play with practice accounts, and could see the system beat other wheels too. We just were unable to profit from it because we weren't permitted to play for real money.
Focusing On Roulette Computers
Our original interest in roulette were the roulette computer devices, but until this point we had never even seen one. The original roulette system designer also offered these devices. With the intent of playing in neighboring countries, we acquired a roulette computer in an arrangement with the designer. Limited by family commitments, we were unable to travel much to use them. When we did travel, we usually did very well with them. As we had been foretold, the main limiting factor is what you can win without being detected. Normally we could win around $3,000 before we got sideway glances from the pit boss. That was our time to leave.
For anyone interested in roulette computers, they really do work but they take nerves to use them. Can you earn millions from them? Certainly yes. But it takes careful planning and teamwork to stay under the radar. The original system we had been using took longer to use. The roulette computer was quicker, but we had to deliberately make losing and diversionary bets to remain undetected. You can win faster with computers, but your late betting is more transparent so you need to be more careful.
With each of us having families now, we can only rarely afford time to travel and play. We average playing about twice each month because travel to neighboring countries is needed.
Taking Over Sales From The Original System Designer
After approximately 8 years, the original seller of the roulette system and computers announced he no longer had time to offer his technology. We had come to know him well on a personal level, and offered to purchase his company. Our offer was declined but we came to an arrangement where we would market his system and technology on his behalf. This is where we are today.
Our Own Version Of The System
We acknowledge the original system is more "effective" than our version of the system. That's to say if our system was applied on the same wheel as the original system, the original system would be more profitable. However, the higher accuracy of the original system comes with additional work that makes it less practical to use. And this makes learning how to use it more difficult. So upon approval of the originator, we are now offering a simplified version of the system. We think it is "better". Basically it sacrifices accuracy to make the system easier and more practical to use. We are confident this makes it overall a "better" system because you could have a highly accurate system, but it's of no use if it's too difficult to use. We believe our version of the system provides a perfect blend of the required accuracy for most wheels and practicality for average players.
Who We Are
The original system designer, and his family, have been victim to harassment from other and sellers of related technology. We have families of our own and don't want to subject them to the same harassment, so we will never release our full names. We could give fake names, but we won't. We'd rather just be honest with you.
Our anonymity doesn't mean you are dealing with nobody. We are in partnership with the original system designer. We use a registered corporation which holds legal liability.
We invite you to get to know us better before you make a decision to purchase. We are friendly and open to any questions. But we value our time too so please fully read our site before asking questions.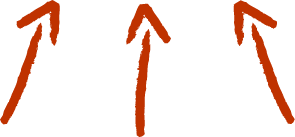 Skype: rouletteanalysis
Ph. +61 3 9018 5395
We can make ourselves available on most weekdays 9:30am - 4pm. Our local time is GMT+10 (Melbourne, Australia). Convert to your local time at www.mymeetingtime.com. Let us know what time during the above hours you would like to call (Skype is best). Then we'll confirm whether or we'll be available.