We are the leading authority on roulette prediction, and operate the world's largest team of professional roulette players. See a video of our best technology below:
Hidden Camera That Automatically Predicts Spins:
More details about this technology is at www.roulette-computers.com (it is completely different technology to the system explained at www.rouletteadvantageplay.com). We use our best technology ourselves, and sell some at a reasonable price.
We are happy to assist serious players. With some of our technology, you can even see live video feed of our players winning in casinos. You can see virtually any proof you want, so please don't waste our time asking about irrelevant and manipulative nonsense.
Our staff consists mostly of contractors, rather than "employees". This is because the work we need done is irregular and unpredictable. I'm Steve (the main guy). Most other staff are listed below. I wont give their full names because I don't want them attacked and harassed by envious "competitors", as I have been.
Scott & Michael (electronics technicians): Responsible for design and assembly of all custom electronics.
Amir (OpenVPN server management): The phone version of our software uses encrypted networks with OpenVPN software. Amir manages the servers, security and users.
Lesta, Timur, Ryan & Vlad (programmers): We've employed approximately 20 programmers over the past 25 years. Our current programmers have expertise in C#, C++, Java, MongoDB, PHP, MySQL, Embedded systems & machine code, J2ME, Android, and Windows .NET.
Ron & Robert (players): Ron & Robert began as players who purchased my system. They had a strong background in advantage play to begin with. Occasionally they'll assist me by responding to player's questions and support tickets. At one stage, Ron (with his two partners) leased my company for a year as at the time I had other commitments.
Over the past 25 years, we've worked with over 1,200 individual players. Many of them have made and continue to make valuable contributions that help us stay ahead of casinos.
In particular, some players are ex-casino staff who have access to material that normally only active casino staff have. This can be as simple providing details of game protection seminars they or associates have attended. "Casino game protection" is the casino's term for "ways to make winning more difficult for professional players". In some cases, we've even received the algorithms used by automated roulette wheels to better exploit particular wheel models.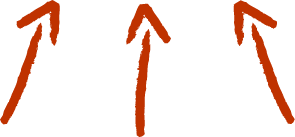 Skype: rouletteanalysis
Ph. +61 3 9018 5395
We can make ourselves available on most weekdays 9:30am - 4pm. Our local time is GMT+10 (Melbourne, Australia). Convert to your local time at www.mymeetingtime.com. Let us know what time during the above hours you would like to call (Skype is best). Then we'll confirm whether or we'll be available.