The system is US$2,500 and includes everything you need and more. Please carefully read the Terms of Service. After you send payment, please submit the payment registration form at the bottom of this page.
You receive everything detailed on the home page under the heading "Here's What You Receive".
To purchase the full package, send funds via your chosen method, then submit the payment registration form at the bottom of this page.
How To Purchase via Wire Transfer
Payment can made via wire transfer at any bank, even if you don't have an account with them. You can usually send them via Internet banking. Funds usually take 24-48hrs to arrive and you receive everything you need to start via email within 24hrs of payment arriving.
Your bank will automatically convert to Australian dollars when you send payment. US$2,500 is approximately AUD$3,200.
Contact me for wire transfer coordinates.
How To Purchase via Direct Deposit
You can directly deposit funds at any Commonwealth Bank if you are in Australia. Simply visit any branch and deposit funds into the account specified above. Ask the bank for the current USD to AUD conversion rate.
How To Purchase via Bitcoin
Google "bitcoin price" and you'll see a currency conversion tool provided by Google. Convert the USD amount to Bitcoin, then send the correct amount in Bitcoin. Contact us for the Bitcoin address.
How To Purchase via PayPal or Credit Card
We accept credit cards and PayPal, but not directly because we've previously been paid with fraudulent transactions. Basically you purchase Bitcoins with credit card or PayPal, then pay us with Bitcoin.
STEP 1: If you don't have a Bitcoin account (called a "Wallet"), download software at https://electrum.org/#download and follow the steps to create your Bitcoin Wallet. Save your Wallet password somewhere safe.
STEP 2: Purchase Bitcoins with your credit card at www.buysomebitcoins.com. This adds Bitcoins to your Wallet. Or purchase the bitcoins with PayPal at https://localbitcoins.com/buy-bitcoins-online/paypal/
STEP 3: Follow the steps above to send us Bitcoin.
Payment Registration Form
[vfb id='2']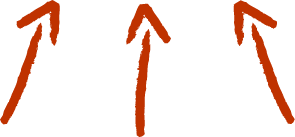 Skype: rouletteanalysis
Ph. +61 3 9018 5395
We can make ourselves available for voice calls depending on staff schedule. Let us know when you would like to call, then we'll confirm our availability.